"I believe that the act of creating a work of art involves studying materials and their properties, touching them and gradually giving them form, which emerges from the relationship between them and the human self. A work of art is born in dialogue with the Other, which is matter." - Maki Nagumo
On May 16, the Polish-Japanese Academy of Information Technology held the opening of an exhibition of works by Prof. Maki Nagumo entitled. "Hakkaisan. Colors and Shapes of Water." The artist personally opened the exhibition together with the exhibition curator Dr. Jakub Karpoluk and introduced the audience to the atmosphere of her works.
"The exhibition consists of works - linocuts and woodcuts, arranged in several cycles. These are studies on the phenomena of nature - mountains and water (including Mt. Hakkai, Eternal, In the Snow), and a series of engravings devoted to the iconosphere of fairy tales, free of specific local references, referring to naive children's imaginations (including Town of Moonlight)."
Also present at the event were Rector PJAIT Dr. Jerzy Pawel Nowacki and Dean of the Faculty of New Media Art Dr. Ewa Satalecka, who expressed their appreciation for the artist.
"Studies on the colors and shapes of water are the dominant theme of the exhibition. Maki Nagumo uses, for her works, a range of different formats from nearly square miniatures to vertically presented, rectangular works of large format, similar to the form of Japanese kakejiku hanging scrolls."
Prof. Maki Nagumo was happy to answer questions that arose while admiring the works. It was a unique opportunity for male and female students PJAIT - passionate about art and Japan - to meet the artist and discuss her work. 
The exhibition is located in the main lobby of Building A and will run until the end of May.
[Quoted excerpts are from the curatorial text by Dr. James Karpoluk.]
---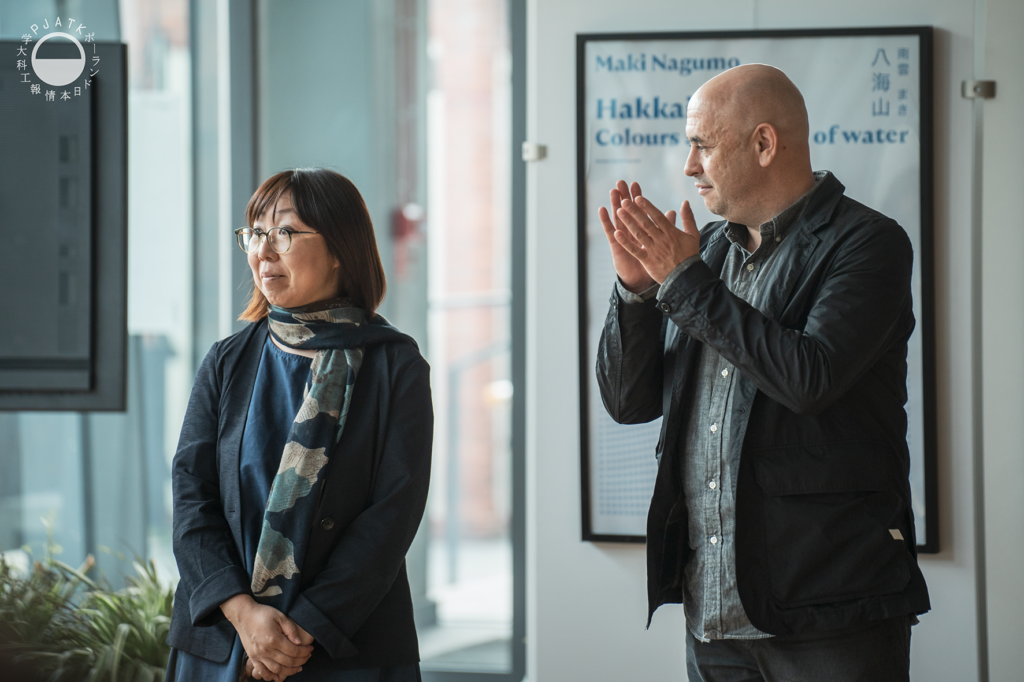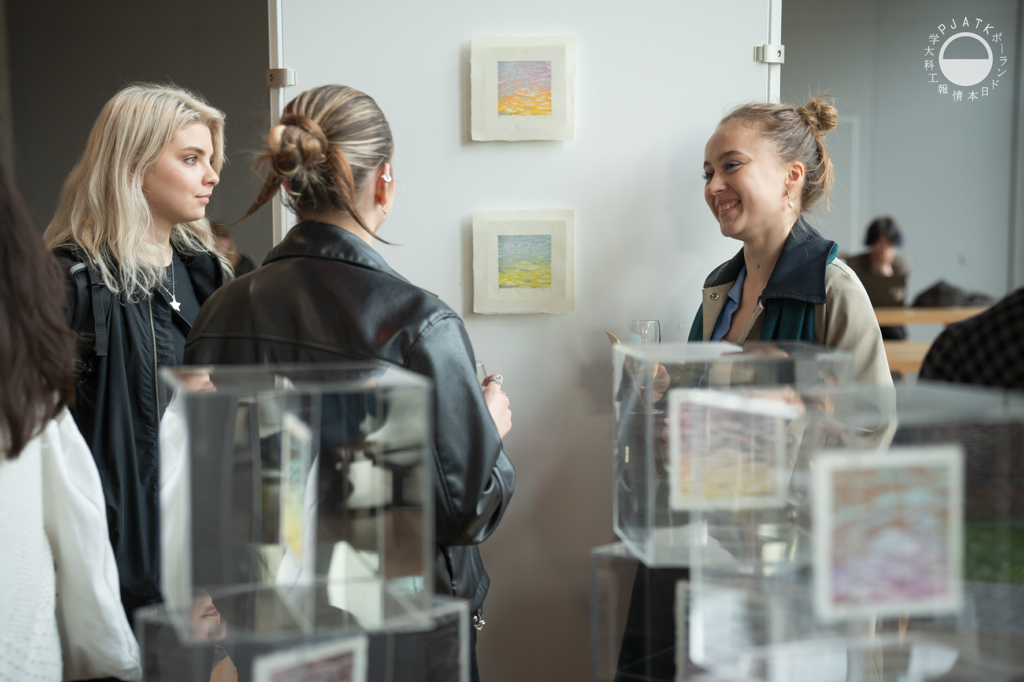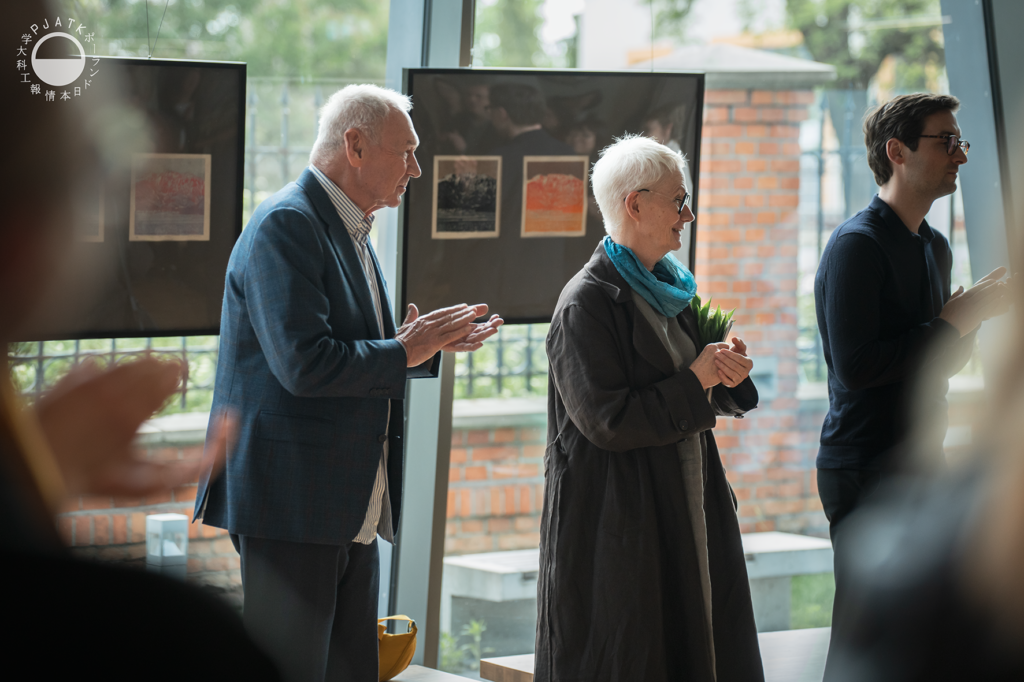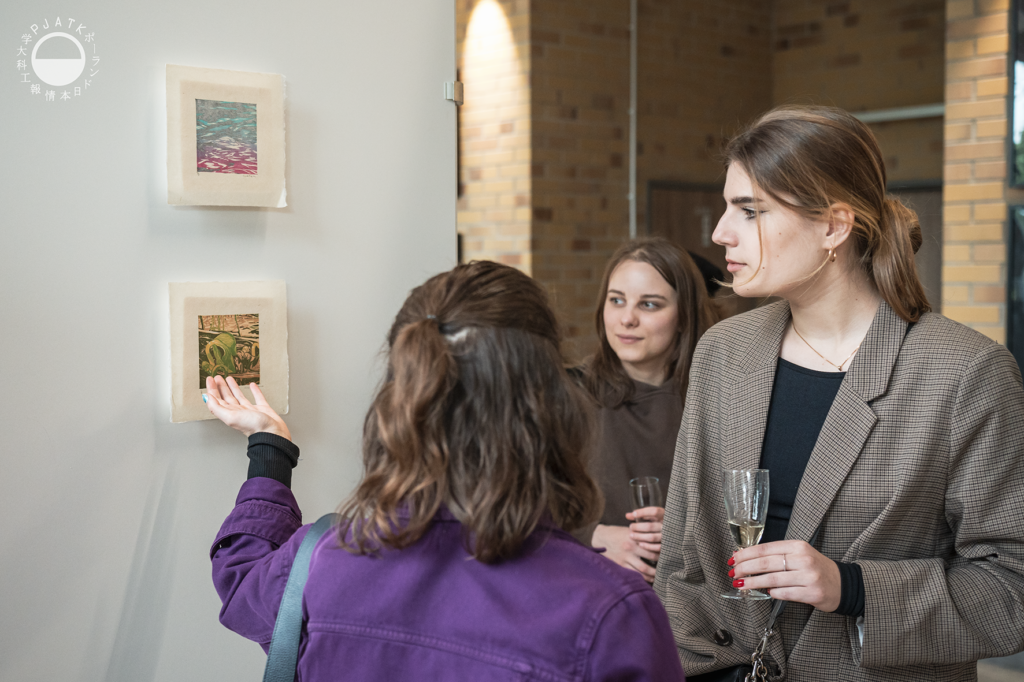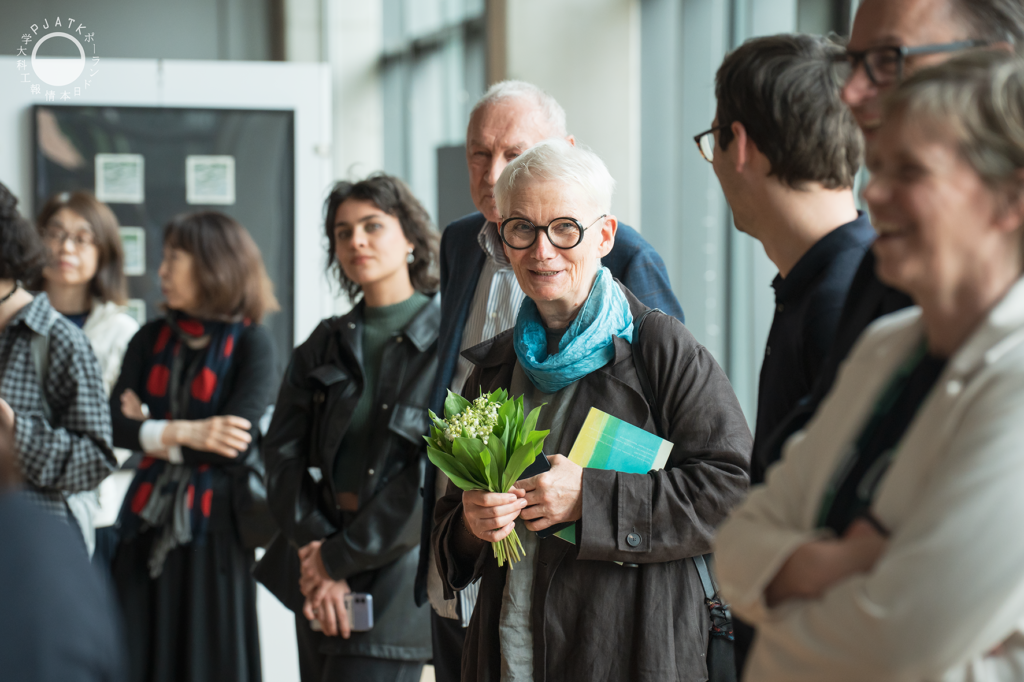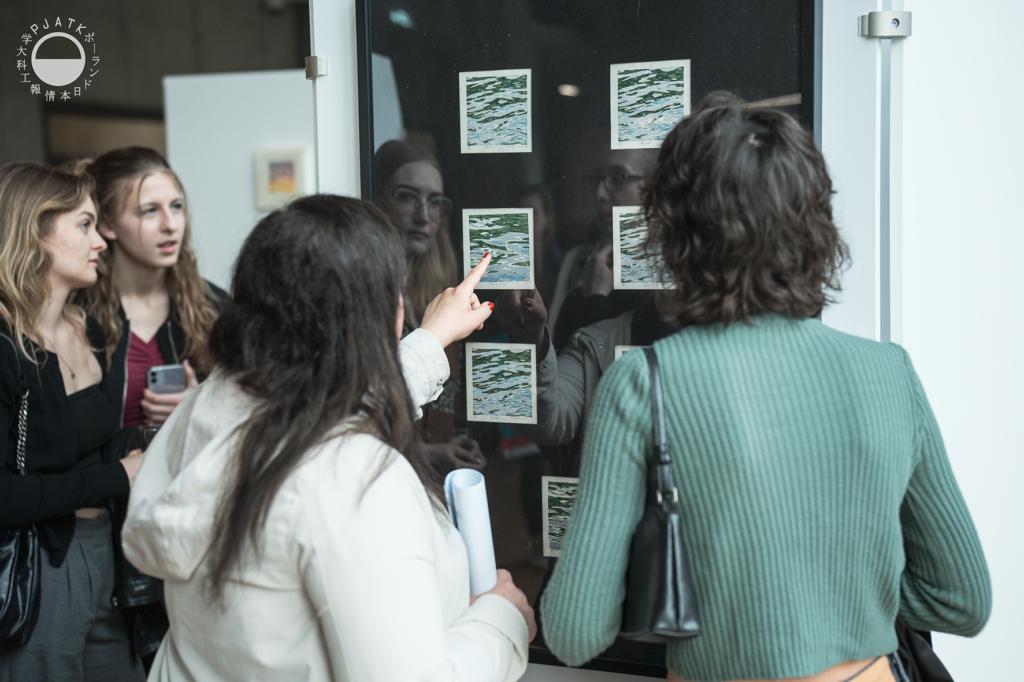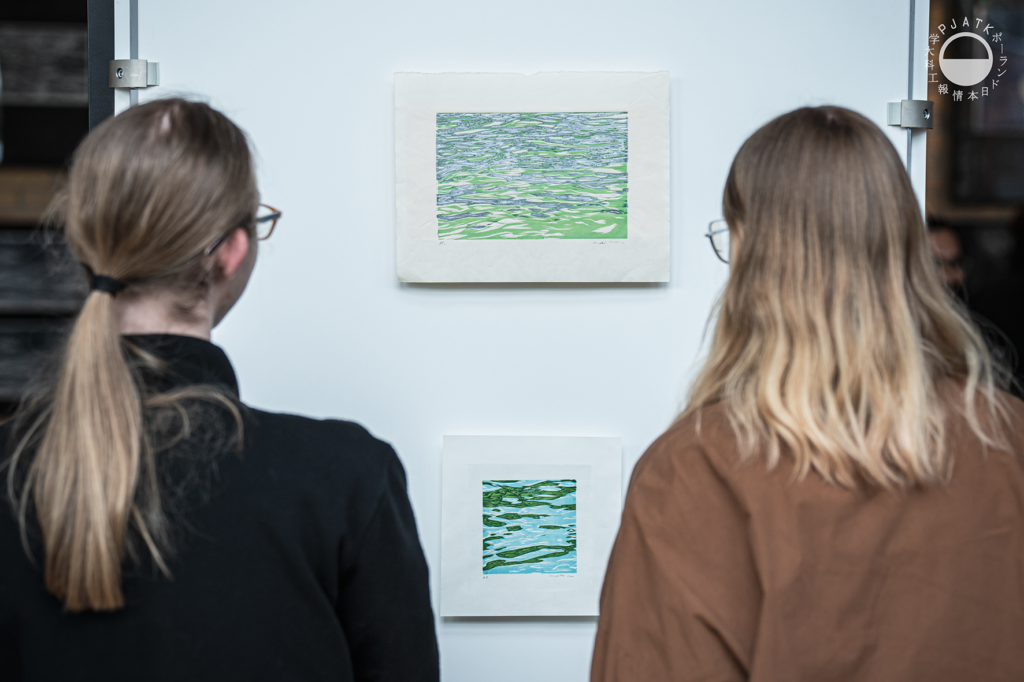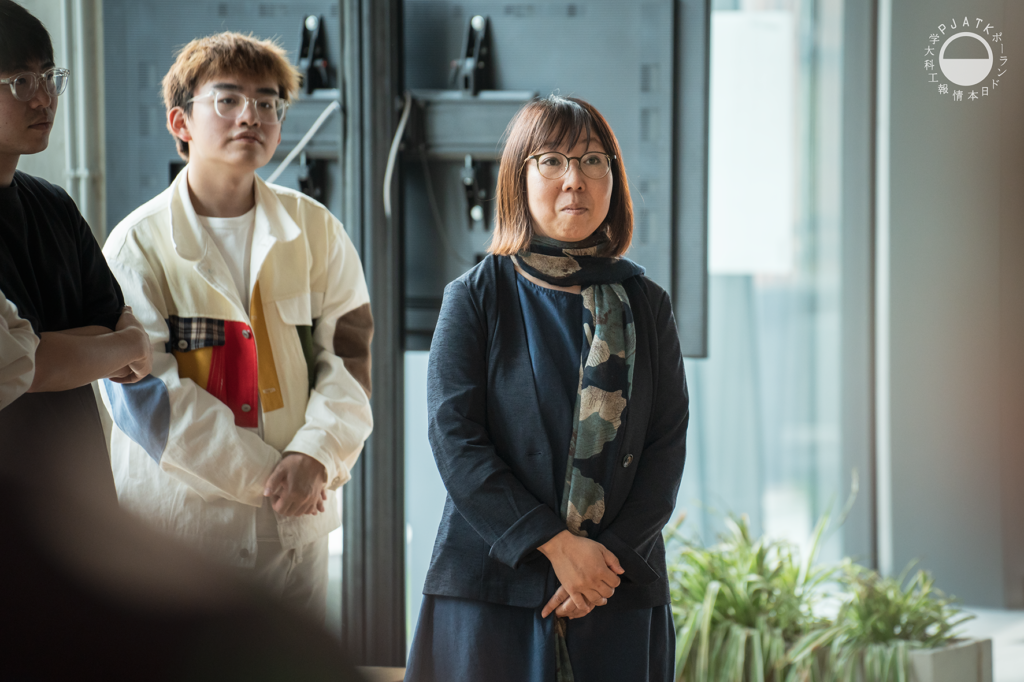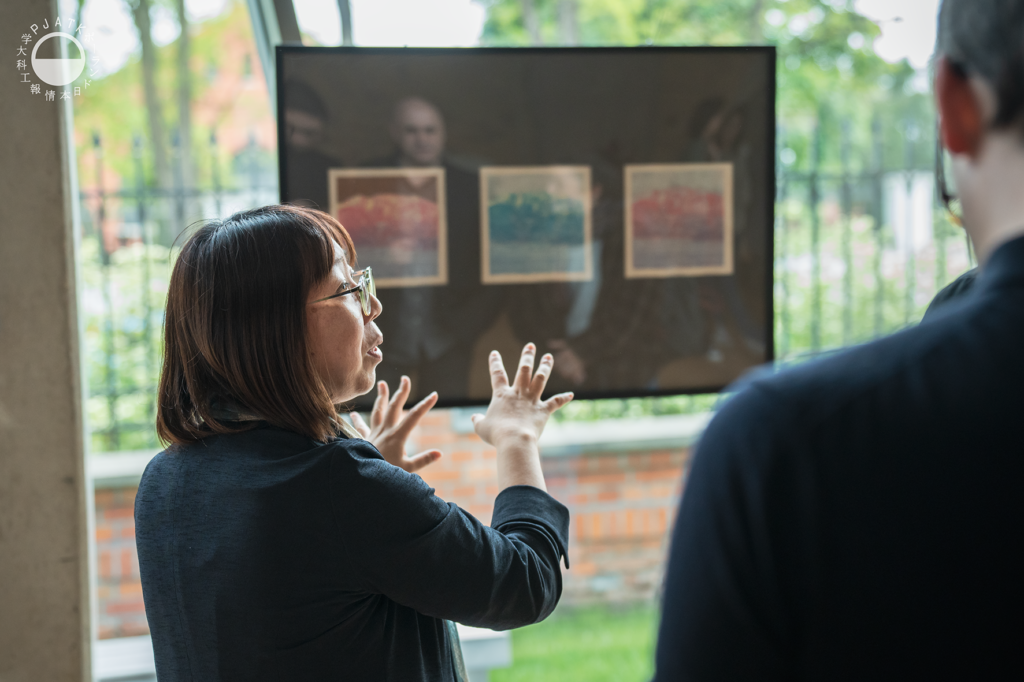 ---
See other news
Exhibition by PJAIT lecturer dr hab. Anna Klimczak at Warsaw Gallery Weekend 2023

Students PJAIT honored in PTI's 2023 Best Engineering Thesis Competition

Students PJAIT at science festival in Jablonna