🎓 Student Council Polish-Japanese Academy of Information Technology cordially invites you to an unusual training on mental health, which will be held in the heart of our campus - in auditorium A/01, Building A, 86 Koszykowa St. Let's meet on November 7, 2023 from 15:30 - 17:30 to discover together how important it is to take care of our inner world.
🧠 Our agenda will include fascinating discussions on what mental health is in today's world, what support we can find at the university and how we can help each other in moments of crisis. This is the time to understand how to talk about emotions and where to seek help when it becomes necessary.
👥 Join us for an interactive workshop that will equip you with the tools you need to effectively support both your own mental health and that of your fellow students. It will also be a unique opportunity to learn methods and techniques that will help you maintain peace of mind and balance in your daily student life.
📚 Let's discover together how to create a safe space for conversations about mental health and build a supportive community at our university. We look forward to seeing you there! The meeting is open to everyone - don't miss this unique opportunity for personal and social development.
Remember, mental health is the foundation of our daily functioning - invest in yourself today! See you there!
---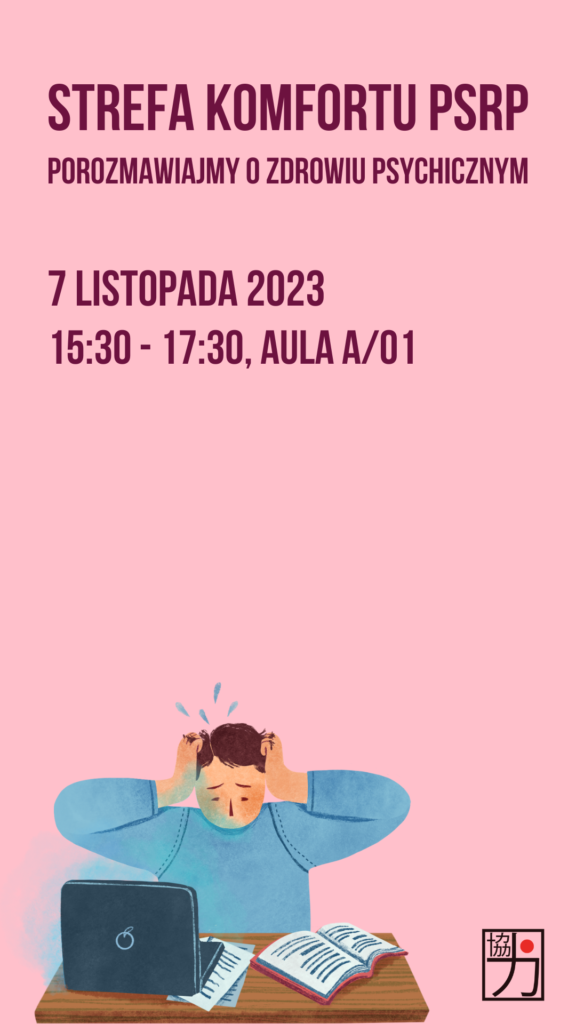 ---
See other news
About calligraphic VR performance by Monika Marek-Lucka and Brody Neunschwander in Eye magazine

Announcement of the results of the by-elections to the Faculty Student Government Councils

Director! Teacher! Parent, Student! Submit your school for away demonstration lessons PJAIT