We would like to invite you to an exhibition by Dr. Karolina Kant, a lecturer at the Faculty of New Media Art, entitled "Organic Code of Time" at Artus Gallery, 6 Rynek Staromiejski Street, Toruń.
The opening will take place on September 23, 2023 at 4:30 pm.
The exhibition will be open from September 14 to 29, 2023.
---
Karolina Kant - artist specializing in painting, photography, drawing and printmaking.
At the Faculty of New Media Arts PJAIT , he teaches painting and photography.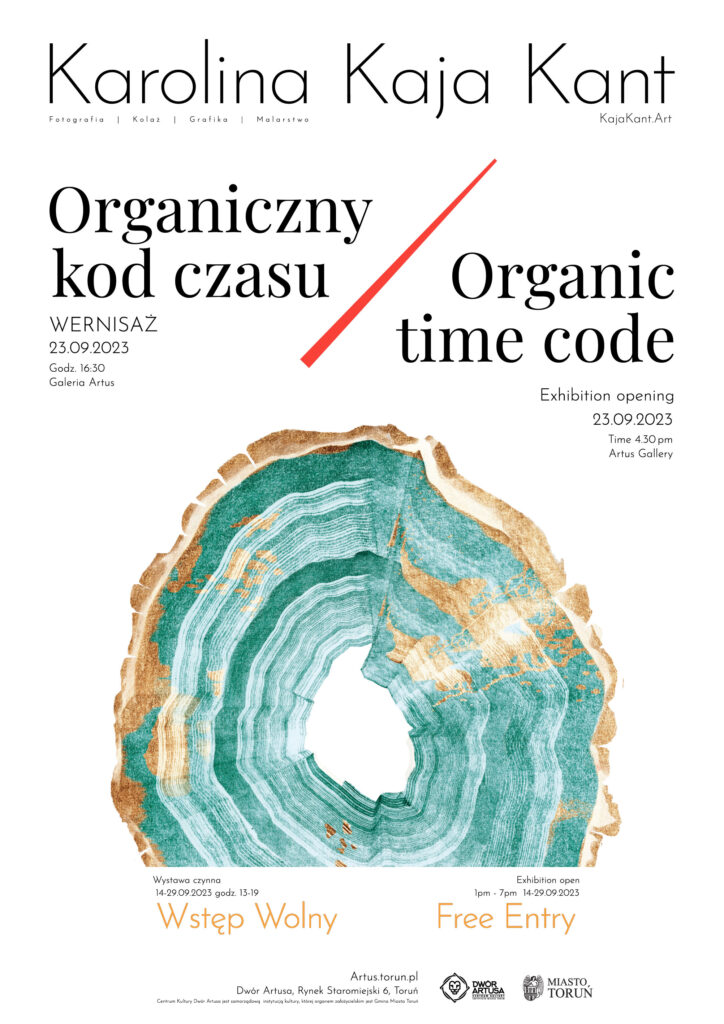 ---
See other news
The first episode of the podcast PJAIT "To begin with" - About programming in conversation with Ms. Dominika Wnuk

Scholarship of the Ministry of Education and Science 2023/24

Honorable mention for Kacper Molewski in international competition in South Korea