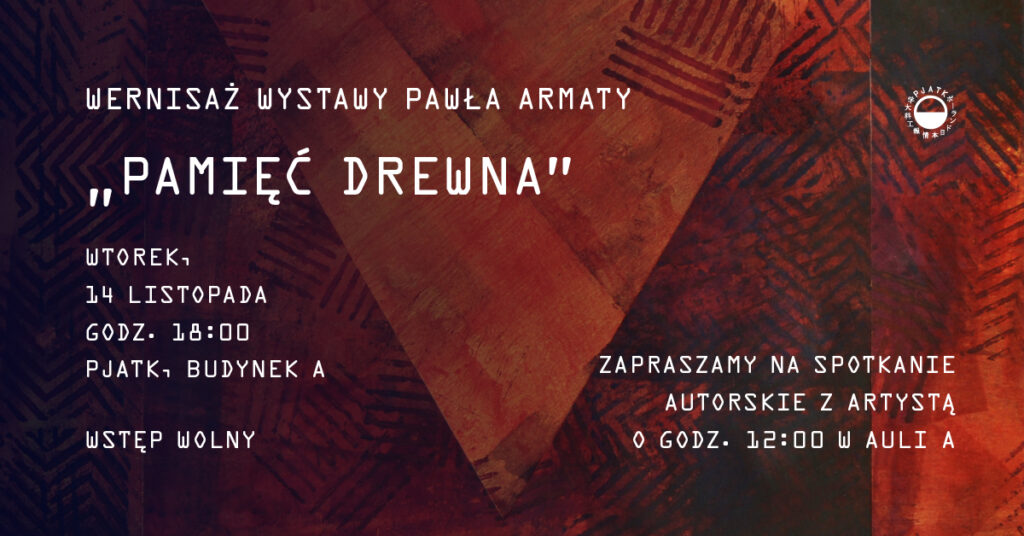 On 14.11.2023 at 12:00 pm we invite you to an hour-long lecture and presentation by Pawel Armata, which will be held in Auditorium A1, and at 18:00 pm to the opening of the "Memory of Wood" exhibition. 
The lobby space of Building A at PJAIT will showcase the extraordinary works of Pawel Armata - graphic design, painter, sculptor. His works are created in recycled wood. He uses it to create multidimensional abstract compositions with expressive structures and colors. Combining and mixing art techniques: painting, sculpture, graphics, collage, he tries to "refine what is seemingly noble no longer," while allowing the material to remain naturally organic.  
---
"Why "Memory of Wood?" Looking at the winding lines of the grain, I see and read them like human fingerprints. I think this intuitive association makes some sense, because, after all, they are characteristic for each species of tree, wood. Not only that, the rings, which are traces of the annual growth of the tree, are a record of all the relationships that directly influenced this growth. This is a precise calendar of a plant's life, essence, existence from seedling until the time of natural death or felling by man. It's a picture of the wrinkles appearing thicker and deeper with each passing year as on the human body - a record of joy and sorrow, affluence and poverty, birth and death. But this is not the end of the story, because wood continues to "live", transmigrates, is reborn in new countless forms created by man - the creator. This is what the memory of wood is for me." - Pawel Armata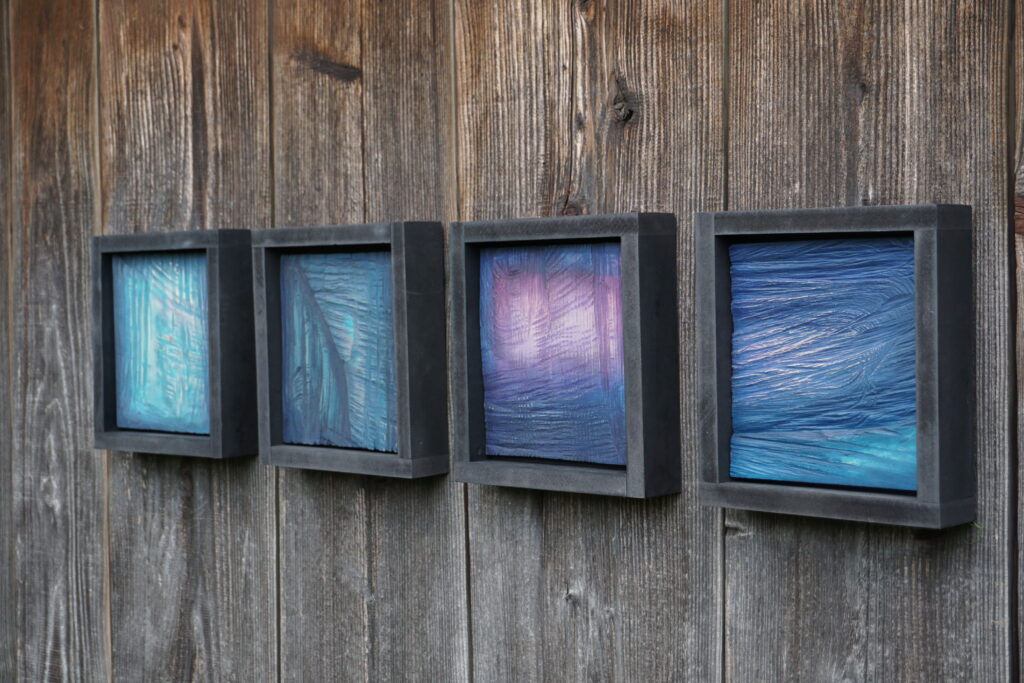 ---
PAWEŁ ARMATA born in 1974 in Frysztak, Podkarpacie region. Graduate of the State High School of Fine Arts in Miejsce Piastowe/Kroś. Completed studies in pedagogy and social work at the Academy of Special Education in Warsaw, Faculty of Mathematics and Natural Sciences and the Institute of Fine Arts at the University of Rzeszow. For more than 20 years he has been professionally involved with the Special School and Educational Center in Frysztak, where he teaches technical classes, fine arts, artistic creativity, preparation for work, and conducts art therapy classes for children and adolescents with disabilities. In addition to his professional work, he is an instructor of woodcarving and small sculptural forms at the Krosno Land Ethnocenter. Co-founder, curator and participant in the International Sculpture Plein-Air "Gogolowskie Drzewoludy" in 2008-2010. Winner of the national art review "Your exhibition" organized by the Operis.Artis Art Gallery in Antonin - 2021, awarded in the national art review "Spring Salon" Operis.Artis in Antonin - 2022.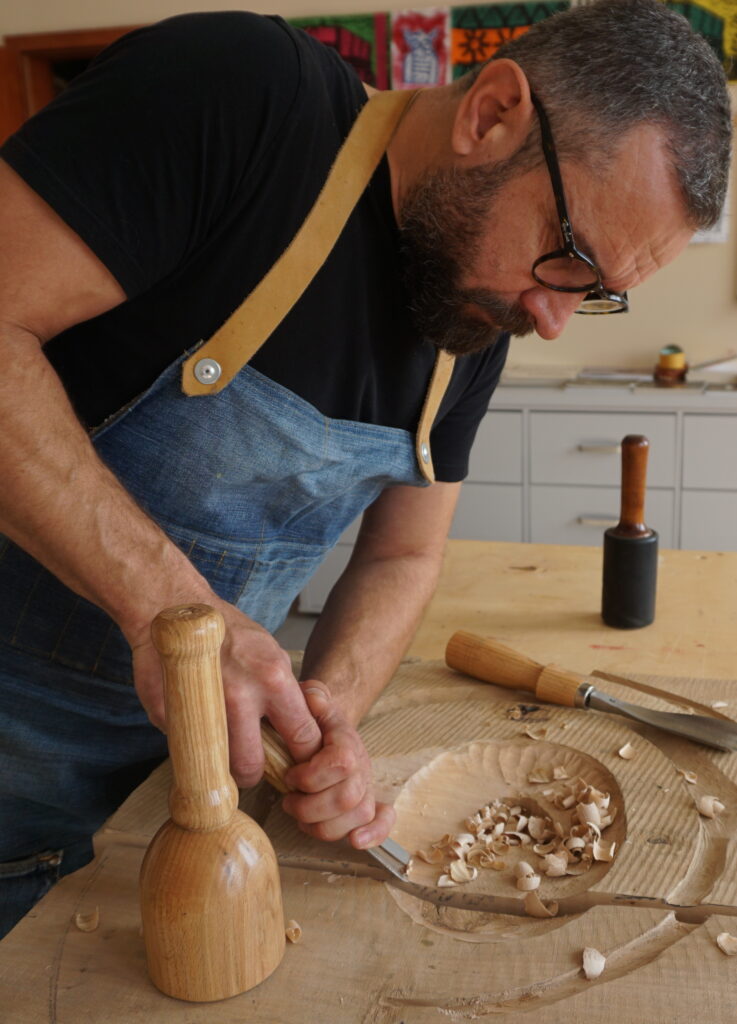 ---
See other news
About calligraphic VR performance by Monika Marek-Lucka and Brody Neunschwander in Eye magazine

Announcement of the results of the by-elections to the Faculty Student Government Councils

Director! Teacher! Parent, Student! Submit your school for away demonstration lessons PJAIT