We invite all typography enthusiasts to a unique event taking place at the Polish-Japanese Academy of Information Technology!
This week our university hosts Carol Wahler - executive director of the Type Directors Club (TDC), who will give an open lecture "Type Directors Club - introduction to the 76-year history of excellence in typography" on Wednesday, May 31 at 5:30 pm in the A1 auditorium (building A).
The lecture will be accompanied by two exhibitions.
The public is invited to the main lobby in Building A to view a selection of books awarded in the 68th TDC Competition, the longest-running and most prestigious typographic competition in the world.
A curatorial walk through the exhibition will take place on Wednesday, May 31 at 4:00 pm.
At the same time, we already encourage you to look at the gallery in the main lobby in Building B, where the awarded posters are presented.
Both exhibitions will run until June 2.
The event will be held in English.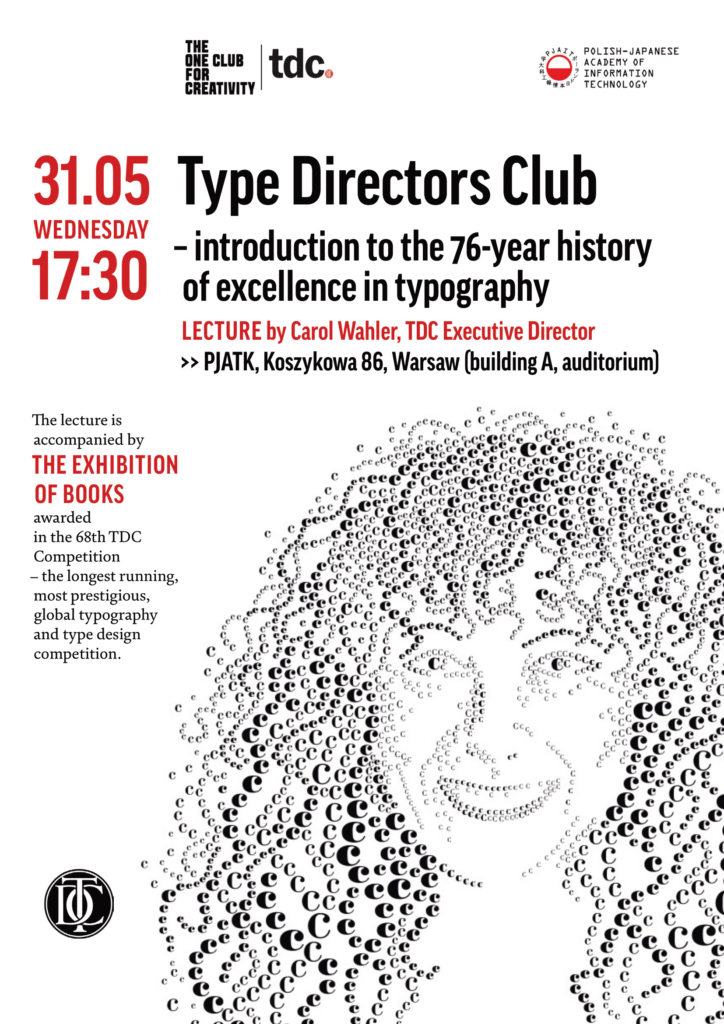 ---
See other news
The first episode of the podcast PJAIT "To begin with" - About programming in conversation with Ms. Dominika Wnuk

Scholarship of the Ministry of Education and Science 2023/24

Honorable mention for Kacper Molewski in international competition in South Korea