On October 26, 2023, the Old Powder House Gallery hosted the opening of the exhibition "Diplomas 2022-2023 from the Studio of Artistic Graphics of Andrzej Kalina.".
The works of the 2022-2023 graduates of our university from the Studio of Artistic Graphics were presented: Aleksandra Blaszczuk, Anna Bidzilia, Marta Dawidiuk, Anna Pavlichenko, Sandra Stanchuk and Barbara Tarkowska, as well as lecturers NeMA Dr. Andrzej Kalina, Prof. PJAIT and Dr. Piotr Żaczek.
Another show of recent diploma works created under the supervision of NeMA lecturerAndrzej Kalina, Ph.D., prof. PJAIT, confirms the consistently high level presented by the studio of artistic graphics led by him at the Polish-Japanese Academy of Information Technology in Warsaw.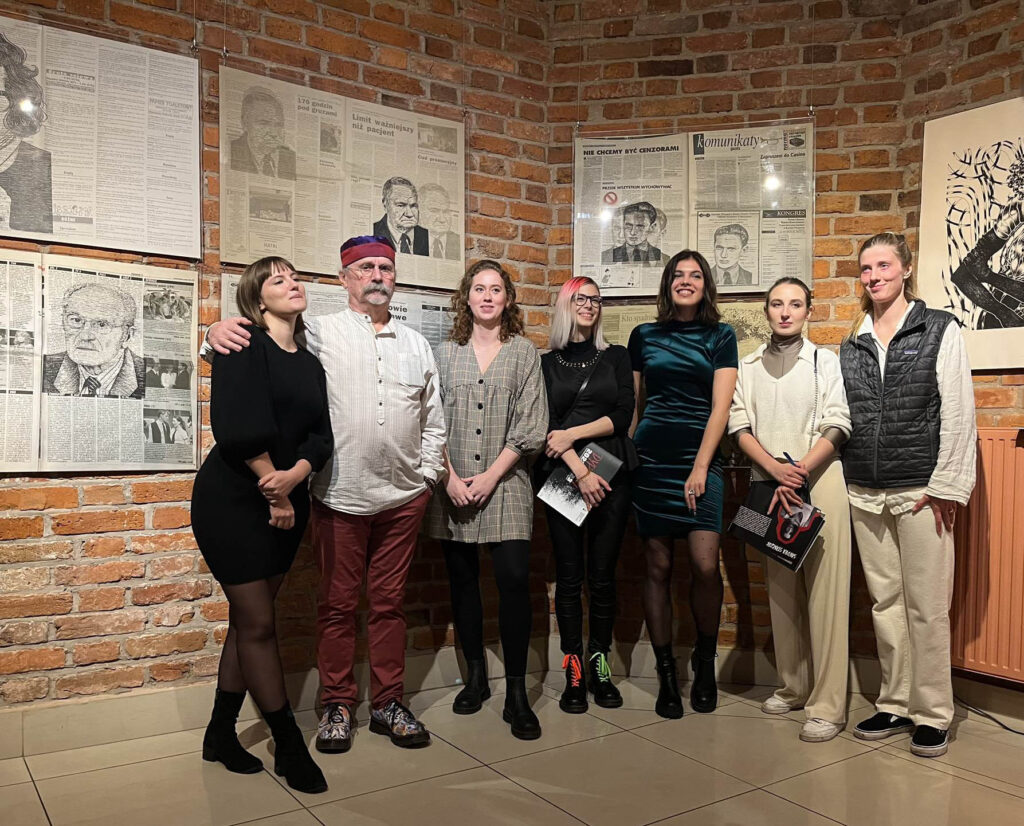 ---
The spirit of the place consists of both the didactic process, the instrumentation and, of course, the person of the Mentor himself. On the other hand, the best conditions for study would be of little use if there was a lack of commitment, talent and effort on the part of the artists themselves, the authors of the presented graphics. At the exhibition we are dealing with the whole spectrum of artistic attitudes, finding consistent expression with the chosen creative method. Anna Pavlichenko 's dramatic and very personal drypoints refer to the wartime tragedy in her native Ukraine. Commitment to social problems characterizes the work of Barbara Tarkowska, who shows portraits of missing persons in linocuts combined with digital graphics. Portraits are also the subject of Aleksandra Blaszczuk's brashly cut linocuts; the author dedicates them to skaters, people with whom she shares her passion. Sandra Stanchuk 's figural linocuts are devoted to nudes symbolizing the seven deadly sins, with which the author enters into dialogue with a traditional theme present in the world's artistic heritage.
Such a subject is also a dream, which is the content of Anna Bidzilia's serigraphs, made with great drawing flair. Marta Dawidiuk moves in the area of abstraction, the structure of which is ordered by the issue of translating musical notation into visual language, which she consistently undertakes.
Rather than trying to make generalizations to describe the exhibition on display, it is better to express satisfaction at how personally and distinctly the artists portray their fascinations and individual experiences, demonstrating their ability to use a professional graphic design technique.
The exhibition can be viewed until November 26 at the Old Powder House Gallery in the Capital's Center for Cultural Education at 2 Boleść Street from 2:00 to 7:00 pm.
You are cordially invited! 
---
Gallery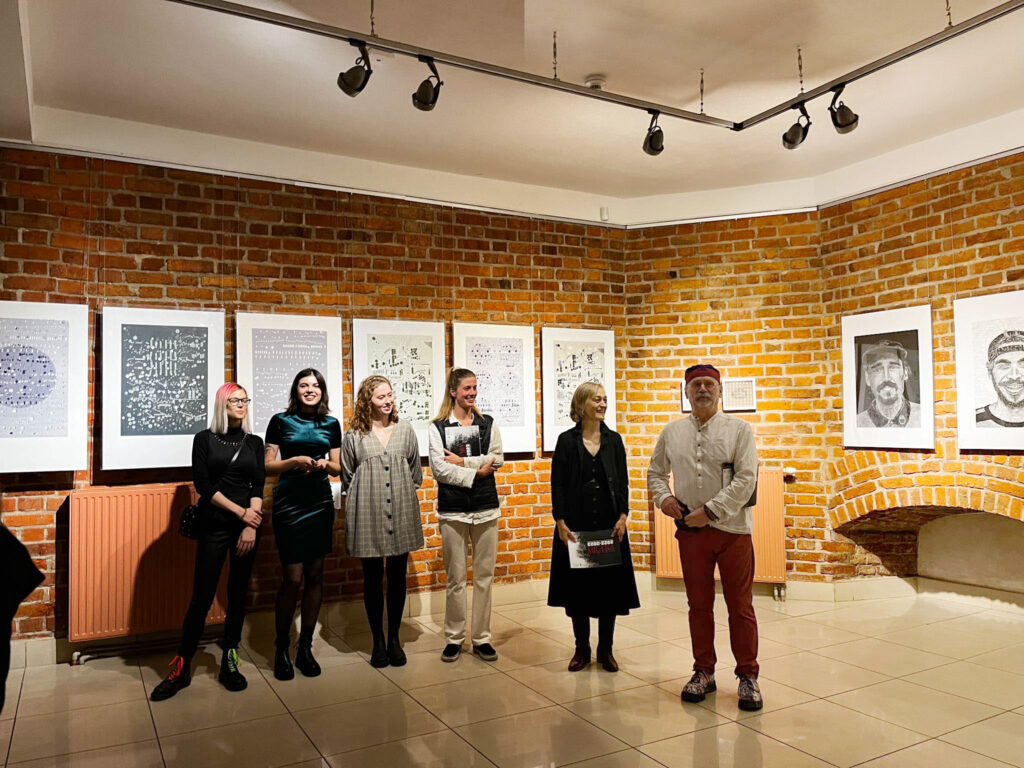 Photo authors: Anna Pavlichenko, Old Prochownia Gallery
---
See other news
About calligraphic VR performance by Monika Marek-Lucka and Brody Neunschwander in Eye magazine

Announcement of the results of the by-elections to the Faculty Student Government Councils

Director! Teacher! Parent, Student! Submit your school for away demonstration lessons PJAIT