Warsaw Campus
Polish-Japanese Academy of Information Technology does not have an offer of dormitories for PJAIT's students. We are well aware of the difficulties involved in finding accommodation/room at a reasonable price and with good access to campus.
We encourage you to look at agencies that provide for students PJAIT.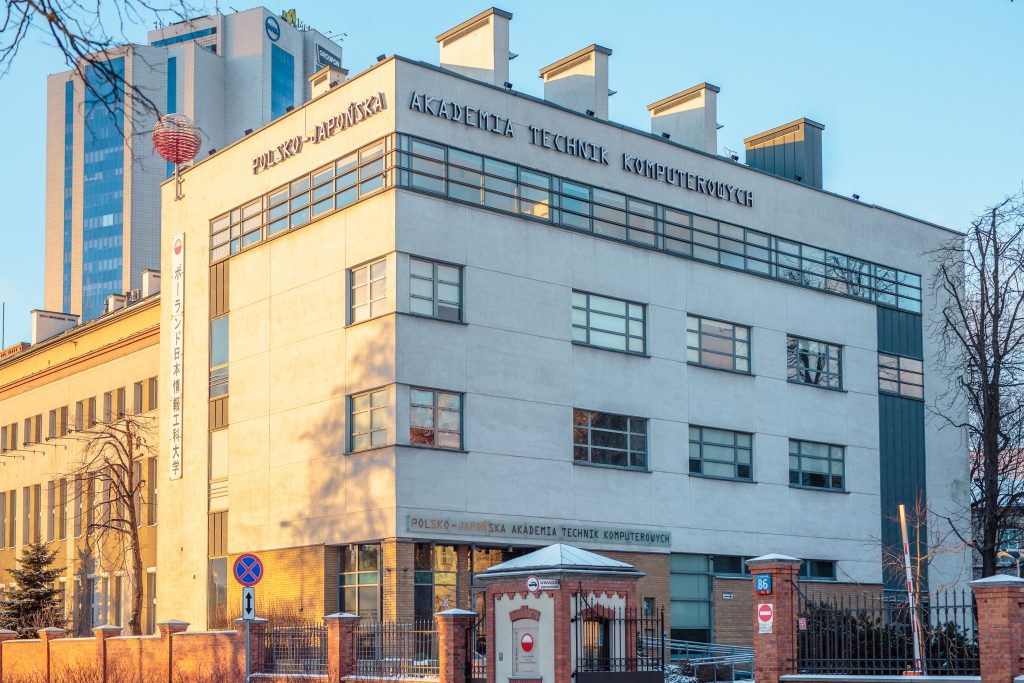 ---
Student Depot
Description
Student Depot private dormitories are located in Mokotow. The dormitories are perfectly connected with the Polish-Japanese Academy of Information Technology. Student Depot Suwak has been operating for several seasons and is very popular with students. The second Student Depot Wilanowska facility will open in October 2023. What also distinguishes Student Depot's private dormitories are:
24/7 security;
clear method of billing (the cost of utilities and Internet is included in the price of rent);
Guarantee of the same price for the entire rental period;
An international company of students from around the world;
Attractive common areas such as a coworking zone for sharing and studying, as well as chillout and multimedia rooms, and shared kitchen and gyms (in the new Wilanowska facility);
parking for motorists.
More details can be found on the Student Depot Wilanowska dormitory website and the Student Depot Suwak dormitory website, where reservations can also be made online.
Rooms
The dormitories offer places in single-person studio apartments. Several double rooms are also available. All rooms are of a high standard, fully furnished, with private bathrooms with showers and kitchenettes.
Price
From PLN 2,230 including utilities for a 1-bed studio room.
Address:
Warsaw, 37 Woronicza St.
In the immediate vicinity: green areas, stores, gyms, bars, city bike rental, Galeria Mokotów.
Directions to the University:
approx. 30 minutes from the University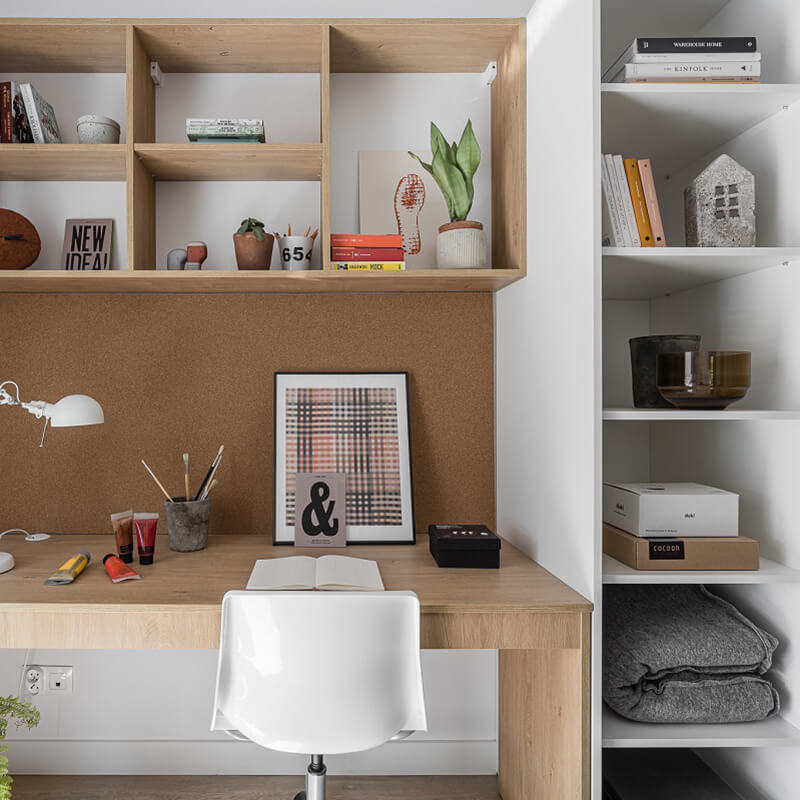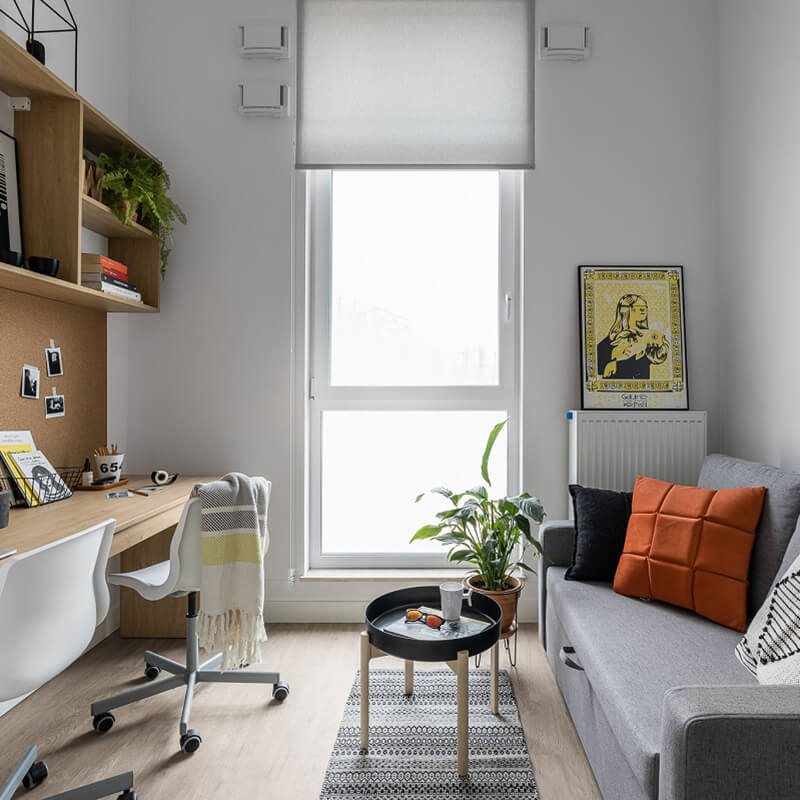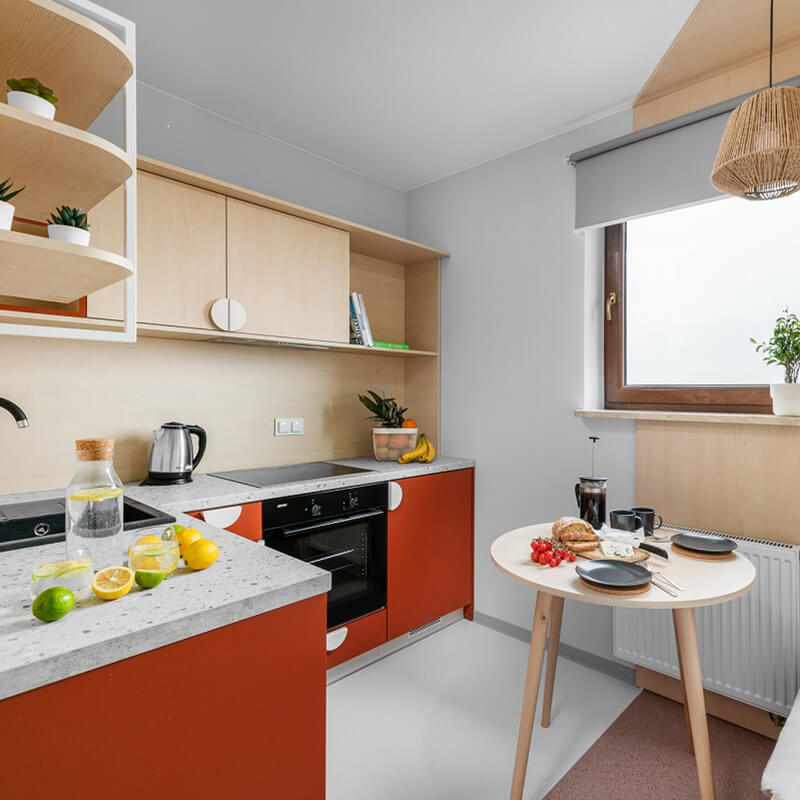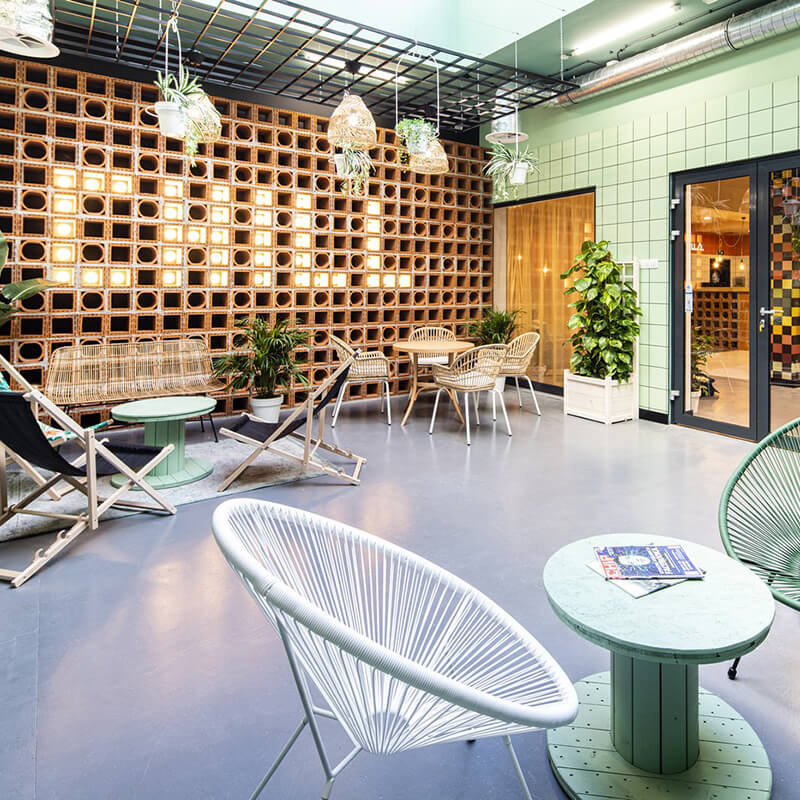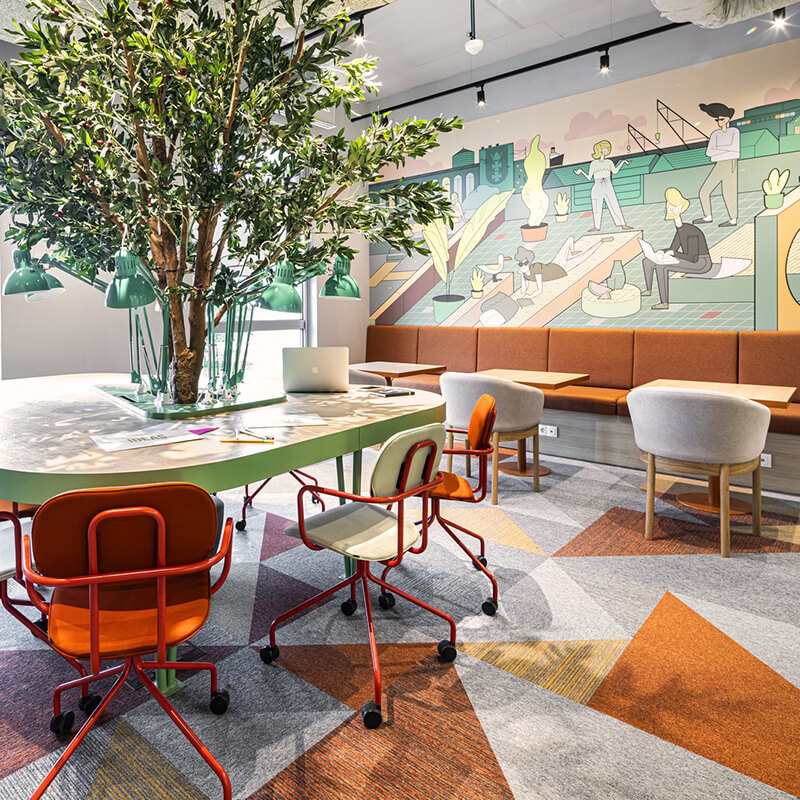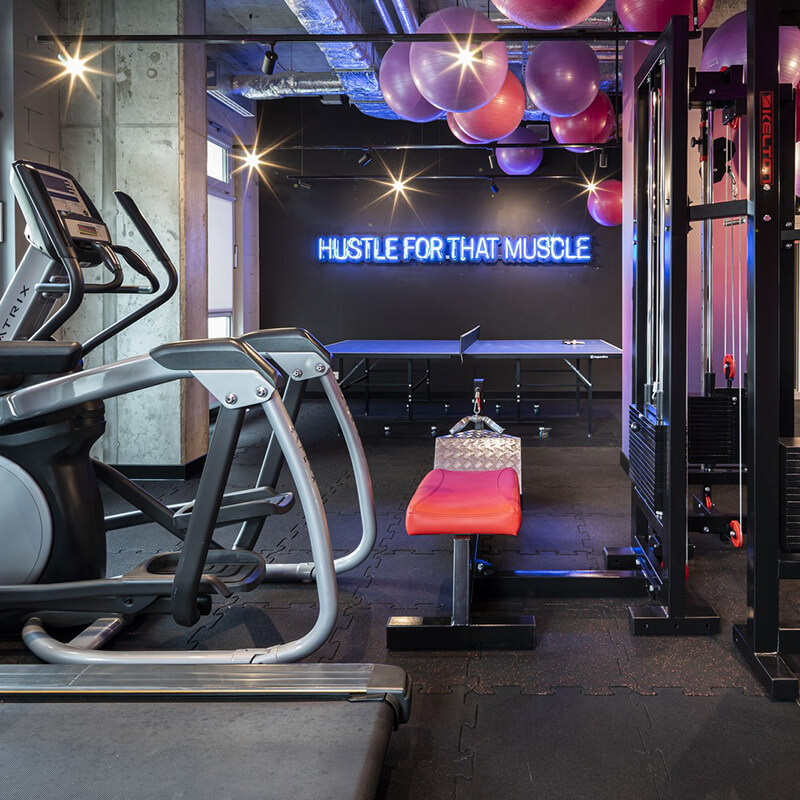 ---
Marsa Apartments - apartments for students
Description
Marsa Apartments is a modern building located in Praga-South. The building has 360 one- and two-bedroom apartments for long-term rental. Each apartment has an Internet connection. Laundry facilities equipped with dryers and washing machines are available to tenants. The building has a public gym, a bike shed, two patios, and rooftop terraces. Utility bills are included in the price.
The reception is open from Monday to Friday from 8:00 am to 4:00 pm, outside reception hours the building has security. It is possible to rent a parking space (PLN 250 per month) and a smart TV (PLN 10 per month).
Rooms
One-room or two-room apartments with bathroom and kitchenette, fully furnished with an area from 11m2 to 33m2.
Price
From 2 130 PLN including advance payments for utilities, discounts and rebates for students from friendly universities are anticipated, i.e. 100 PLN per month for showing student ID cards of cooperating with Marsa Apartments universities and additional 50 PLN discount for timely payments.
Address:
Warsaw, 1 Tytoniowa St.
In the area there are shopping malls (King Cross, Atrium Promenada), large super markets (Auchan, Selgros), bicycle rental stations, Olszynka Grochowska nature reserve, on the first floor of the building there is also a Żabka chain store.
The neighborhood is well connected, numerous bus stops, streetcar and train station is close by.
Access to the University:
approx. 40 minutes from the University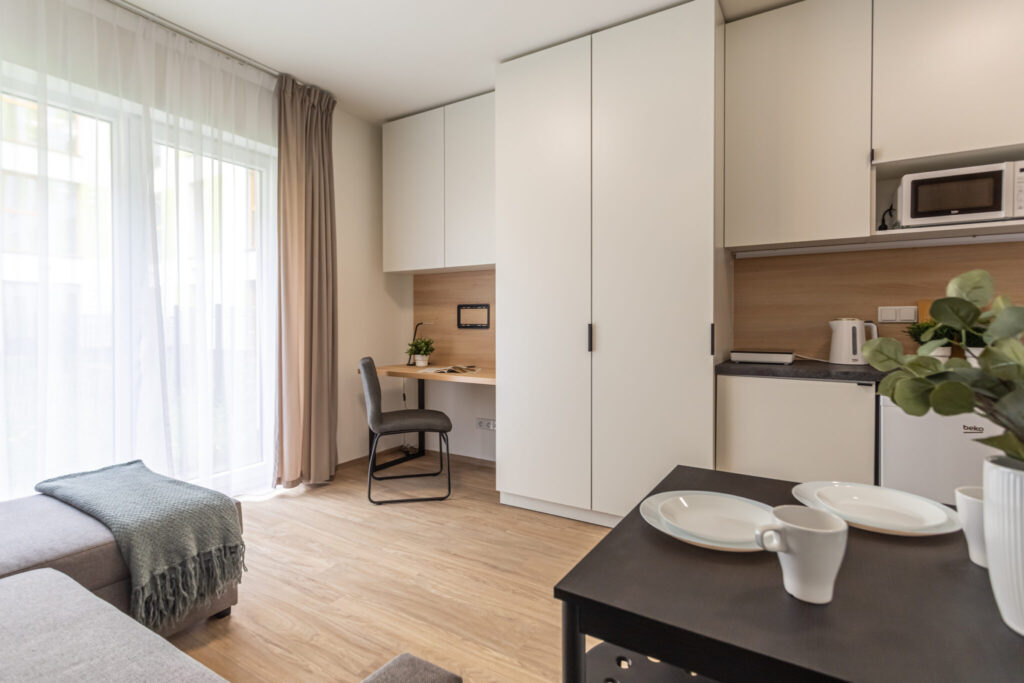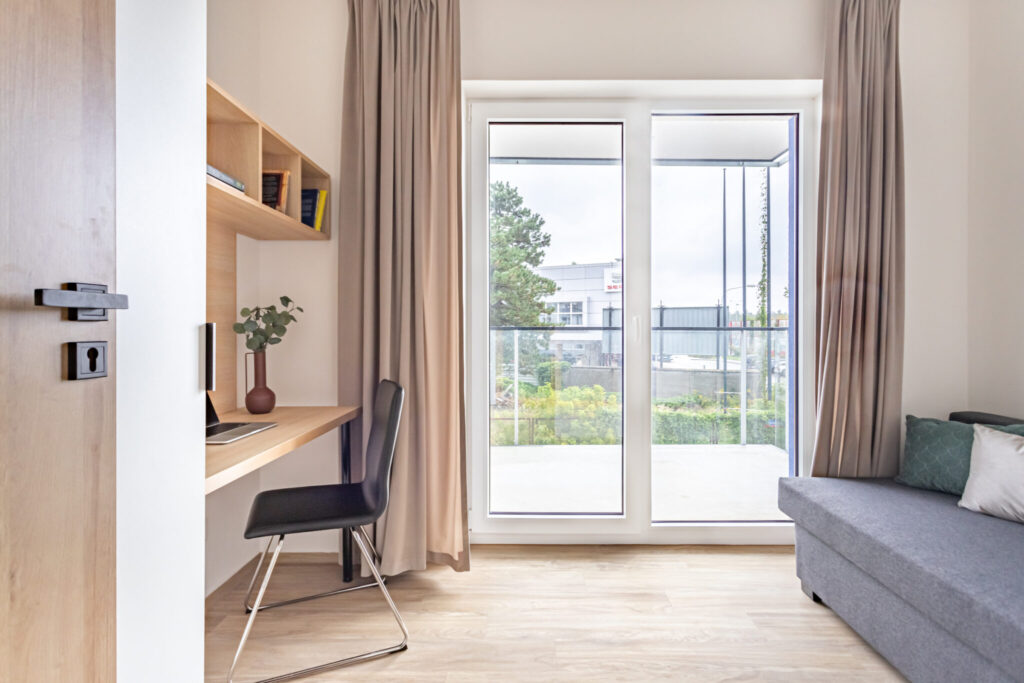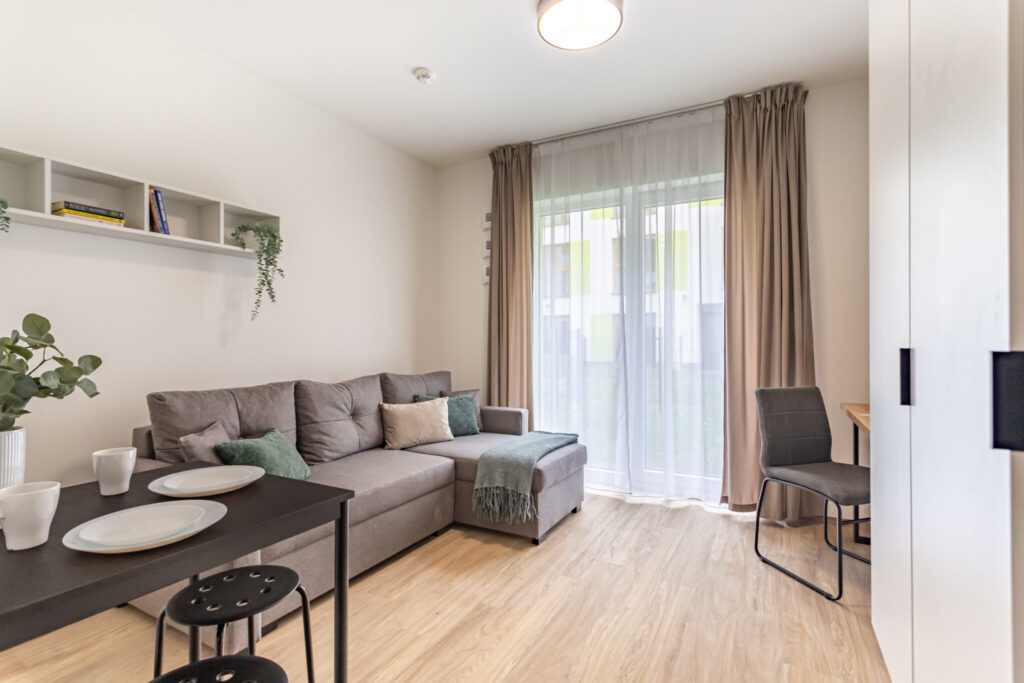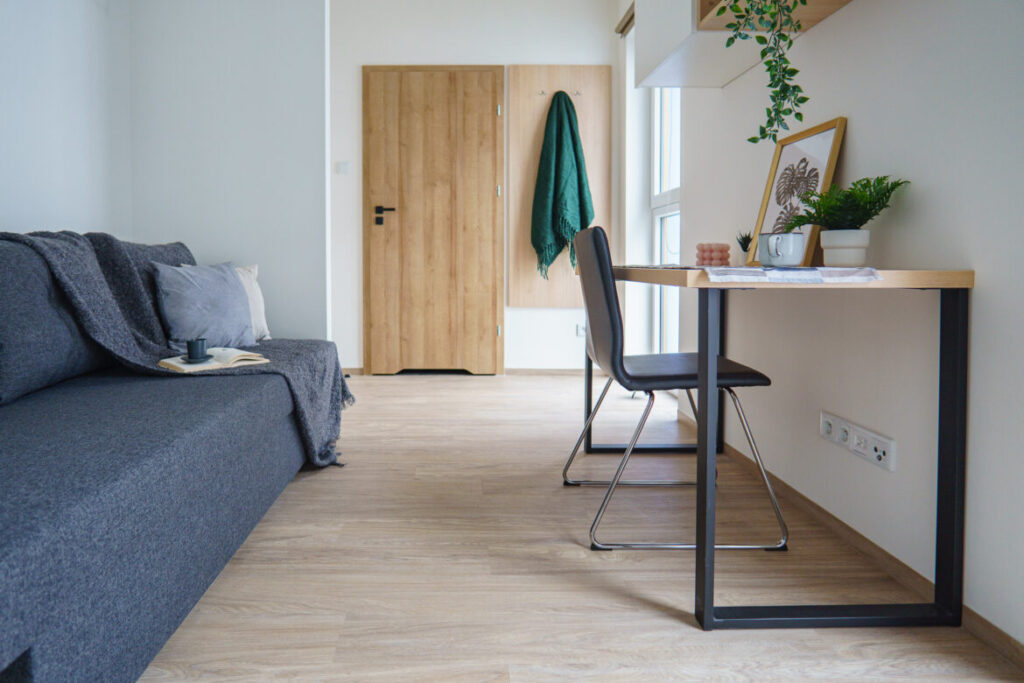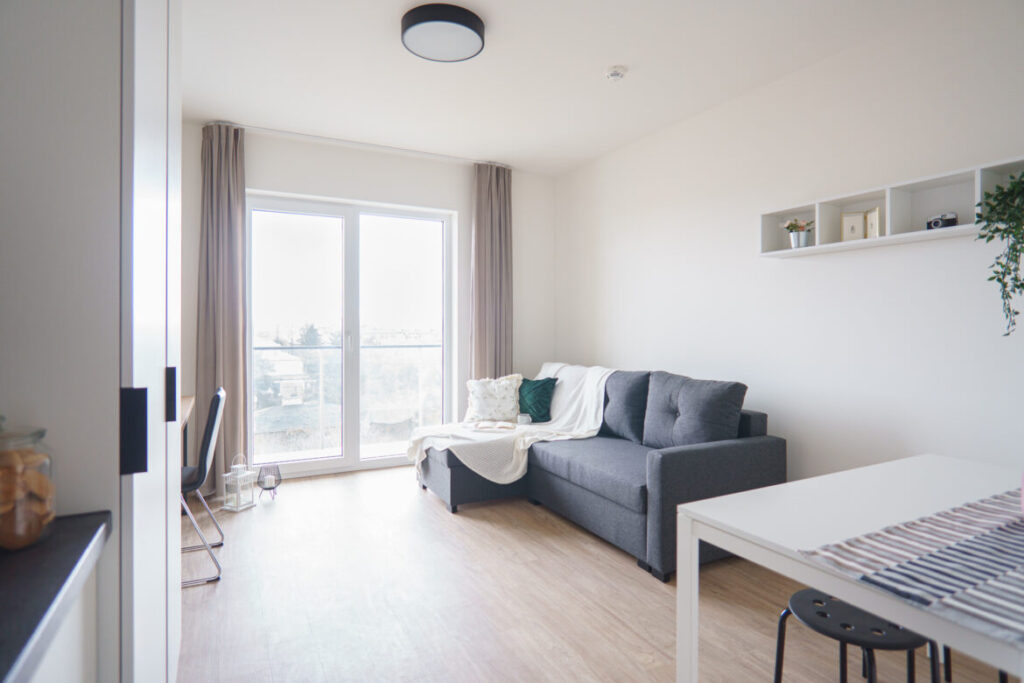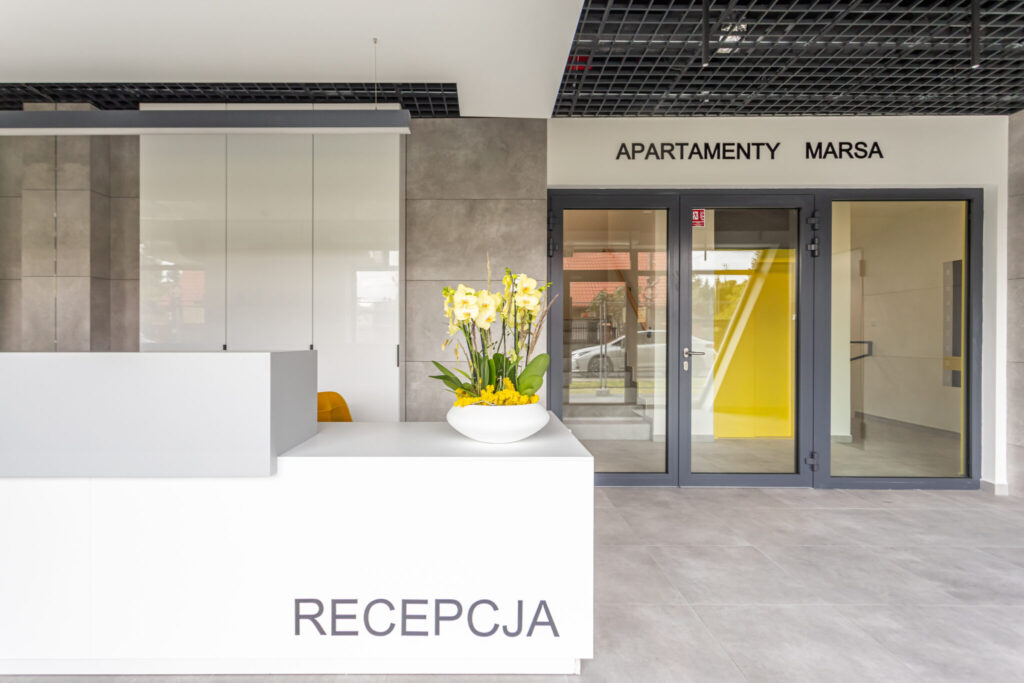 ---
Wilanów Hotel
Description
The private dormitory Hotel Wilanów is located in the Wilanów district. The facility offers the following amenities:
24/7 security;
A reception desk is available at the hotel for additional assistance;
A common space designed for study and relaxation;
free wi-fi equipment;
Regular cleaning and linen replacement;
international student community.
For more details, visit the Hotel Wilanów dormitory website, where you can also make reservations online.
Rooms
Standard double and triple rooms are equipped with: comfortable beds, desks and chairs, a capacious closet, closets, shelves or shoe racks, mirrors and a bathroom with a shower. 
On each floor there are two kitchens equipped with microwave oven, induction hob, refrigerator, electric kettle, pots and pans.
Price
From PLN 2,400 including utilities for a 2-bed room.
Address:
Warsaw, 3 Jakub Kubickiego St.
tel. +48 884 350 001
email: info@studyandstayin.eu
Directions to the University:
approx. 50 minutes from the University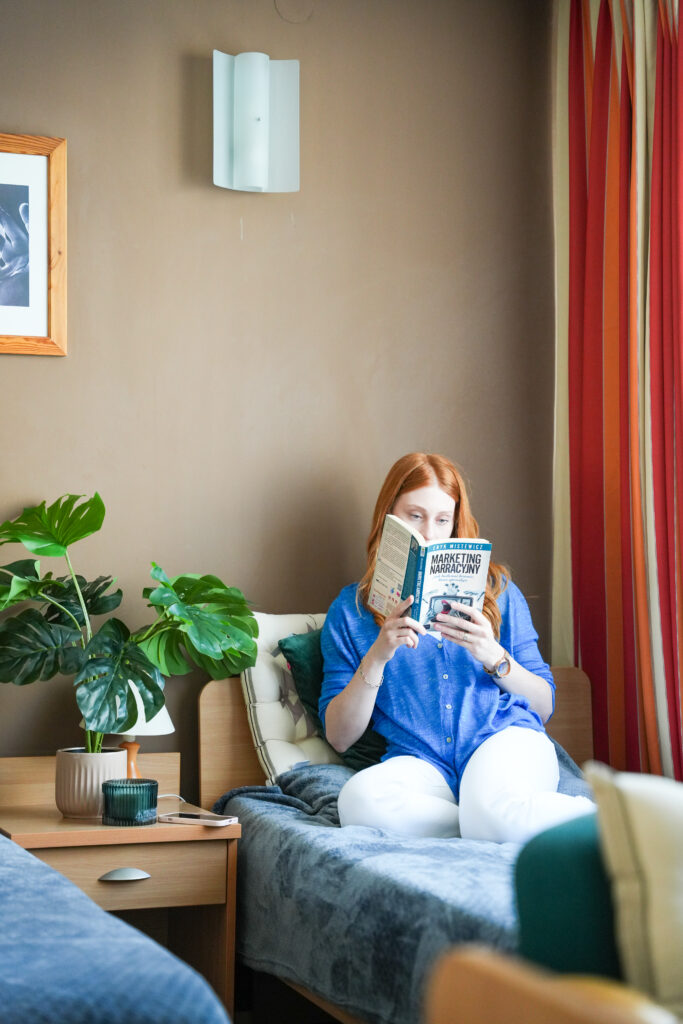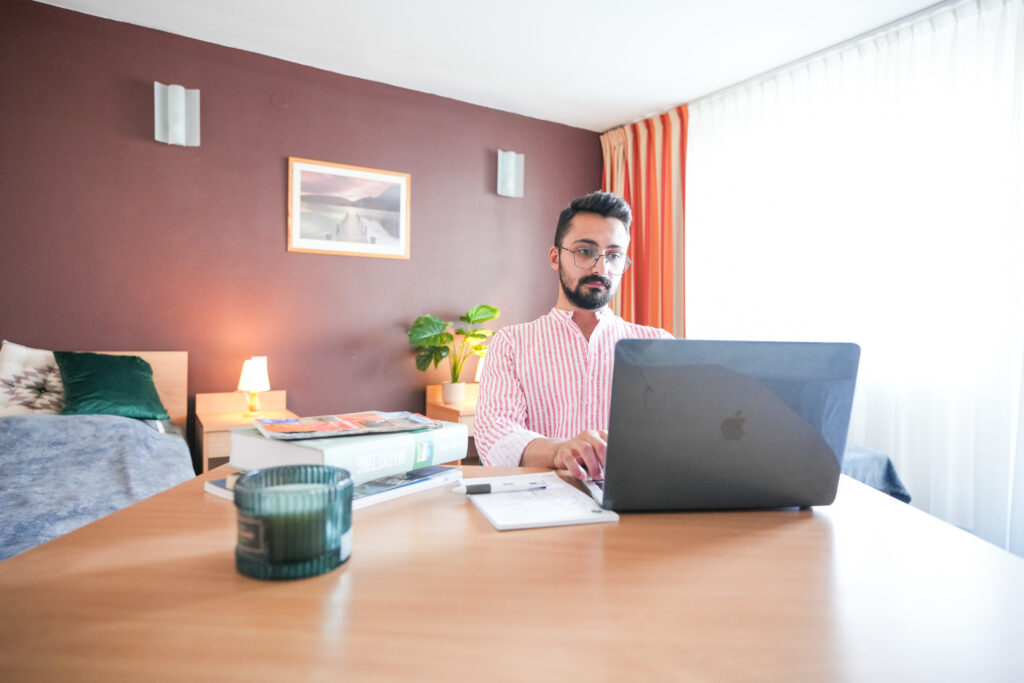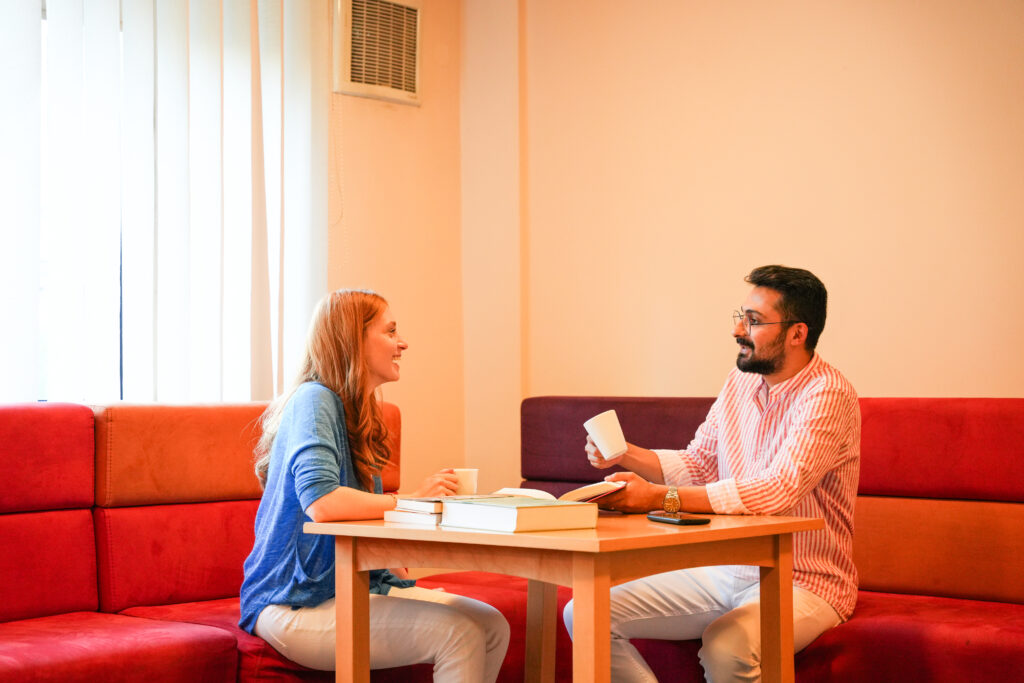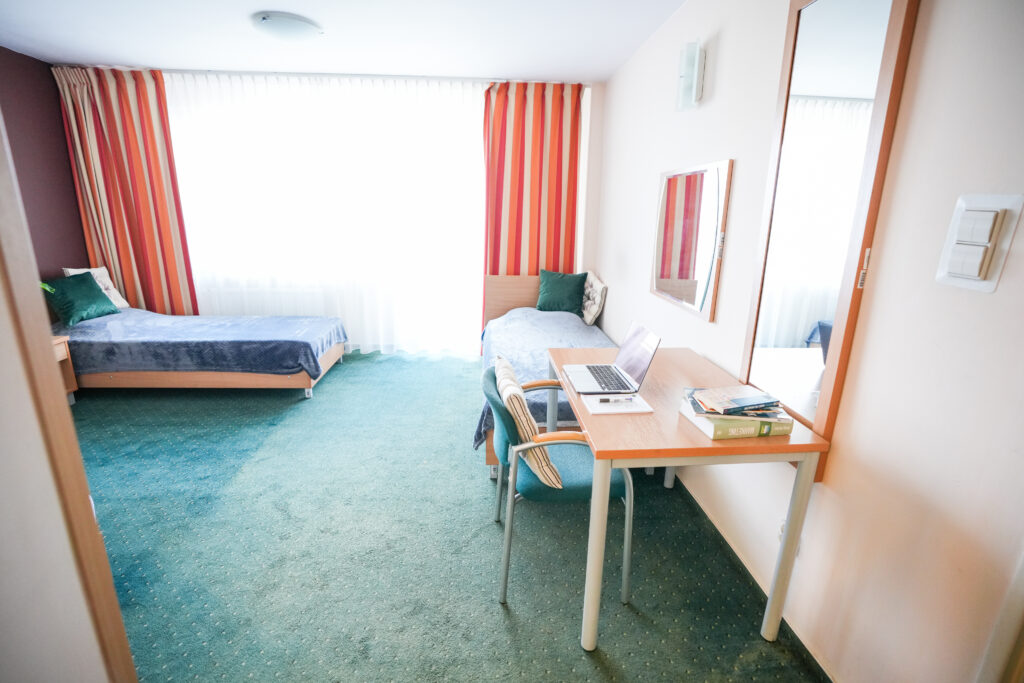 Interested? Get in touch with us!
Contact the Admission Office to get answers to all your questions.
rekrutacja@pja.edu.pl