Study description
The MBA program for the IT industry at the Polish-Japanese Academy of Information Technology fully expands, completes and systematizes knowledge of the IT market in Poland and around the world.
The pimary goal of the study is to provide Listeners with modern knowledge of management, business development strategy, analysis and methodology for solving business problems based on the specifics of the IT industry.
The study program enables the students to become familiar with the cutting-edge technological possibilities – especially in the context of their use in solving business problems, and thus in improving the cooperation of the IT department with other departments in companies.
---
The study instructs how to search for IT tools to solve business problems, how to match appropriate technological methods to business needs, and shows the potential of technological innovations and their areas of application. They provide an excellent platform for dynamic professional development and increased business performance.
---
Opening hours
Monday 8am-5pm
Tuesday 8am-5pm
Wednesday 8am-5pm
Thursday 8am-5pm
Friday 8am-4pm
---
Contact
MBA Study Office room #17
tel. (+48) 22 58 44 590
tel. (+48) 606 329 434
(open during MBA Study Office hours)
e-mail: mba@pjwstk.edu.pl
e-mail: m.godzisz@pja.edu.pl
ul. Koszykowa 86
02-008 Warsaw
---
Technology is changing today's professions and is forcing us to look at issues from a new perspective. Therefore, an MBA candidate for the IT industry is a person whose professional challenges and further professional development will be the areas of the broader IT industry, as well as cooperation with technology departments.
The MBA program for the IT industry is aimed at middle, senior and top management. Prerequisites for participation include a college degree and several years of work experience.
---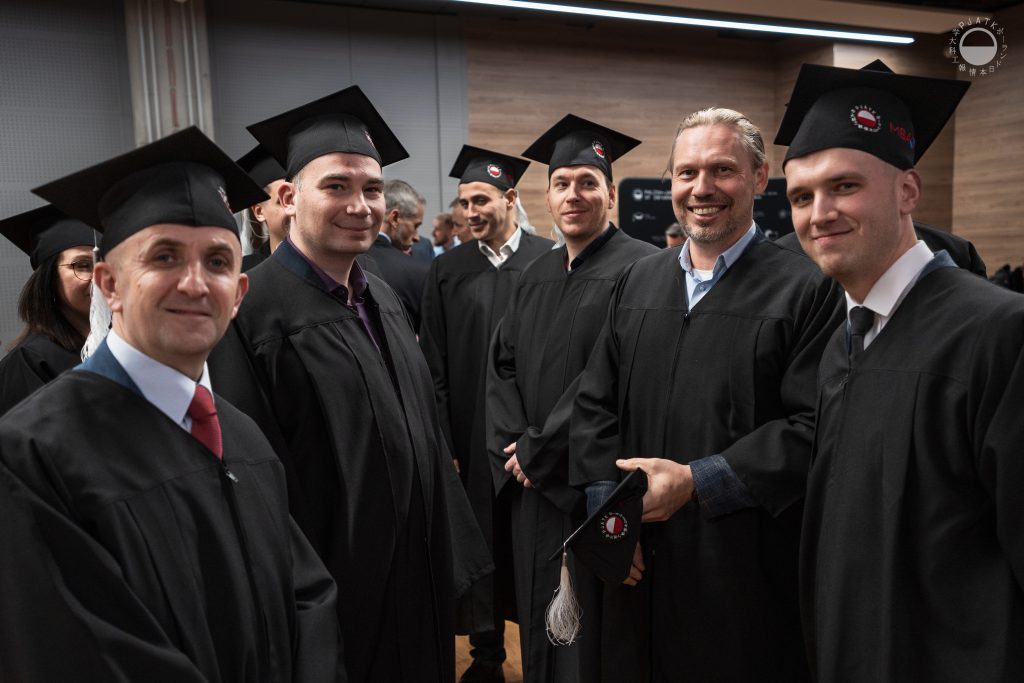 The person graduating should have full knowledge of the possibilities and broad technological solutions in business processes, should know the potential of the IT market and be able to use this potential in the right way.
Graduates receive a prestigious diploma from the University, which has been valued among executives and entrepreneurs for many years, confirming high managerial qualifications in the IT industry.