---
Who Is It For?
Foundation year is dedicated to everyone interested in admission to Computer Science or Information Management Departments. It doesn't matter if you are from the European Union, including Poland or outside of the EU. For more information please refer to the FAQ section.
If you are interested in preparing to study at our university's New Media Arts department please visit this website.
How long does FYIT take?
Foundation Year starts in November 2023 and finishes in June 2024. Classes' and activities' schedule corresponds to regular university classes and takes two semesters: Winter and Summer. Classes are held on weekdays (Monday – Friday).
---
How to apply?
The candidate registers on the course website;
The candidate is arranged for an interview by email, provided during the registration;
After passing the interview, the candidate receives an email with an account number for making a tuition payment;
After the payments are made, the candidate signs the contract.
Fees:
Fee for one year for the course in English
13 000 zł
(can be paid in installments)
Interested? Get in touch with us!
Apply now!
Contact the Admission Office and ask questions: preparatory-course@pja.edu.pl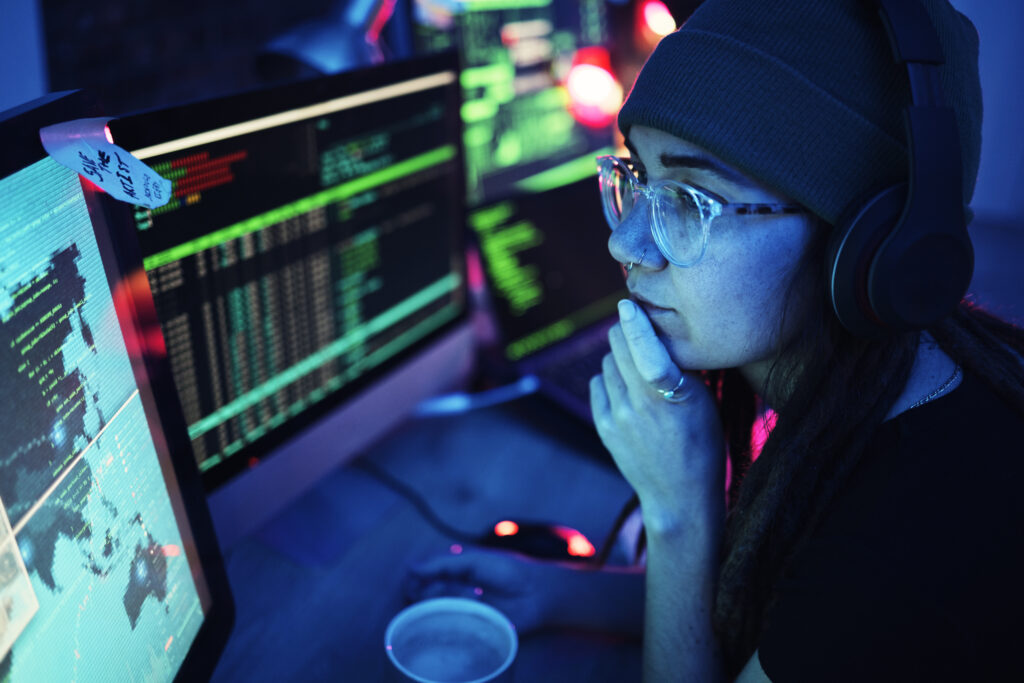 ---
Program Of the Course
I semester
Programming 1
72 hours per semester
Supervisor – Barbara Karpowicz
Mathematics 1
48 hours per semester
Supervisor – Tomasz Kowalewski
Effective communication 1
48 hours per semester
Supervisor – Kinga Skorupska
Academy infrastructure and resources
6 hours per semester
Supervisor – Daniel Jabłoński
European Culture and Values
14 hours per semester
Supervisor – Wiesław Kopeć
Participatory design
16 hours per semester
Supervisor – XRC Team
II semester
Programming 2
72 hours per semester
Supervisor – Barbara Karpowicz
Mathematics 2
48 hours per semester
Supervisor – Tomasz Kowalewski
Effective communication 2
48 hours per semester
Supervisor – Kinga Skorupska
Team work
48 hours per semester
Supervisor – XRC Team
---
Academic Staff
Wiesław Kopeć, PhD, MBA
Associate Professor, Head of XR Lab PJAIT. He is a computer scientist, research and innovation team leader. Co-founder of the transdisciplinary HASE research group (Human Aspects in Science and Engineering) and distributed Living Lab Kobo.
Barbara Karpowicz, MSc Eng.
Researcher and seasoned academic teacher, assistant at Computer Science Department of PJAIT, head of Unity Programmers at XR Lab PJAIT. She is also a vivid volleyball player and chief of the PJAIT Sports Association.
Kinga Skorupska, PhD
Researcher at XR Lab PJAIT. Kinga's interests include UX Design and Science Communication and she is passionate about learning new things. She also loves games, their design and playing, be it on a PC, at a boardgame table or at an ice-rink.
Daniel Jabłoński, MSc Eng.
Researcher, backend and full stack programmer at XR Lab PJAIT. In his free time he hangs out with friends, plays FPS and is a bit of a burger connoisseur.
Piotr Gago, MSc Eng.
Researcher and frontend developer at XR Lab, lecturer and vice-dean at the Information Management department. Passionate about e-learning, web technologies, photography, drawing and painting.
Marcin Niewiński, MSc Eng.
A researcher, admin and office manager at XR Lab. He specializes in databases. His passion for swimming leads him to eagerly join any sports-related research and development projects.
Kinga Kwiatkowska, Eng.
A UI designer and Unity programmer at XR Lab PJAIT. She loves designing interaction in games, anime and drawing.
Jagoda Lazarek, PhD Eng.
A researcher and lecturer with expertise in Computer Vision including AI-based pattern recognition. Graduated with a Phd Eng. from Lodz Technical University. Passionate about bikes and motorbikes.
Rafał Masłyk, MSc Eng.
A researcher and digital content professional, at XR Lab PJAIT applies final Unity touches to VR research applications. After work an avid gamer and musician, and an open science educator with his own YouTube channel (@ZeStarym) dedicated to Adobe tools.
---
FAQ – Frequently Asked Questions
There are a lot of questions we try to deal with every day!
We want to help you feel comfortable and become part of the student community PJAIT.
If you have any questions or need additional information, please contact us: preparatory-course@pjwstk.edu.pl.
Important COVID-19 regulation
FYIT classes are stationary and held in the Warsaw district of Ochota. As for today, the winter semester starts onsite in November 2023. However, we are prepared for the regulations that may be subject of change later on, during the semester. In case of pandemic restriction we are ready to switch the course to hybrid mode using the MS Teams platform. You will be informed in advance about the transition to the online/hybrid mode if applicable.
Please bear in mind that PJAIT, as a leading technical university in Poland, has the most advanced and up to date infrastructure for remote/hybrid learning, scientific collaboration and over ten years of experience in providing online classes. In particular, our Foundation Year will benefit from the same infrastructure, educational practices and experienced academic staff that have served our regular students for the last years in hybrid/remote mode under pandemic circumstances.
Can we apply for a visa or residence card?
Yes, the school recruitment department always supports young students in the process of getting a visa. To get it, please bring proof of payment.
Is there any accommodation for a school dormitory from PJAIT?
Unfortunately, the Polish-Japanese Academy of Information Technology doesn't have accommodation or dormitories dedicated to students. However, there are multiple apartments for rent in the city centre, more precisely in the Ochota district, where the classes will be conducted.
When should I pay for the course?
The payment is required before the classes start. You will be provided with all the details, including your individual bank account number, during the admission process.
Is there a limit to the number of students who can be admitted to participate in the Foundation Year?
Yes, there is a limit as we want to keep the groups managable. You will be admitted based on an interview that will be conducted with you after you submit your application.
After the Foundation IT… Apply for Bachelor Studies in PJAIT!
Faculty of Computer Science is waiting for you! Contact the Admission Office and find out how to apply!